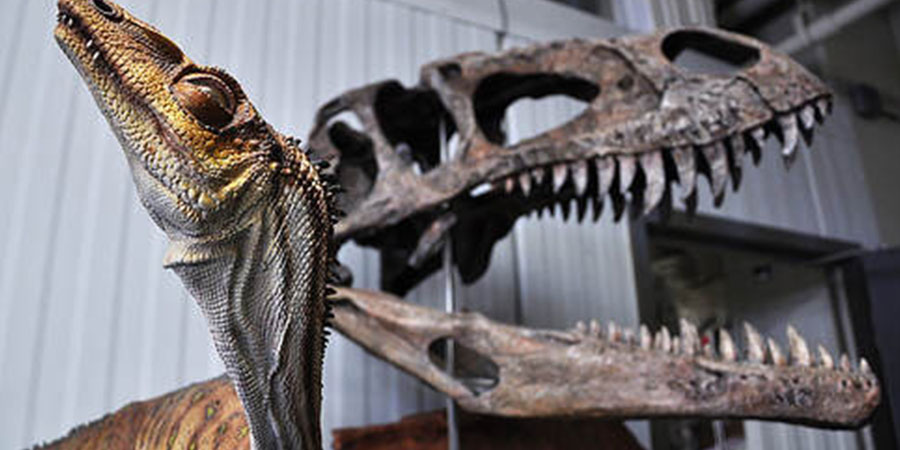 One of the awaited movies in theaters this 2015 is Jurassic World. So, what can the director ffer after 14 years since the last Jurassic Park was released? It is really a challenge for Collin Trevorrow to make Jurassic World instill the same excitement like Jurassic Park. This epic, adventure-filled movie, along with impressive trailers will surely hit the summer blockbuster chart as it is anticipated in different movie theaters and home theater rooms.
Jurassic World is the fourth installment in the Jurassic Park films. The screenplay was co-written by Rick Jaffa, Amanda Silver, Derek Connolly, and Trevorrow. The characters are Chris Pratt, Bryce Dallas Howard, VincetD'Onofrio, Ty Simpkins, Nick Robinson, Omar Sy, B.D. Wong, and Irrfan Khan. It was supposedly produced in 2004 but due to development and revisions, dates were pushed back several times. Steven Spielberg, the director of the two Jurassic Park films, became part of this movie as he acted as one of the executive producers. The director, C. Trevorrow, was confronted with controversies on scientific accuracy. As the first trailer was launched, many paleontologist expressed their disappointments on different social media platforms like Twitter and blogs.
Movie critics, fickle movie-goers, and bored and indifferent teens who were not interested about the past, will get a trounced of realism towards these monstrous characters in the movie. The plot and foreknew blockbuster movie of the summer is making no difference from Jurassic Park. Besides Wong, all heroes in Jurassic Park do no longer appear in this new envisioned park, Nublar Island, as Jurassic World. However, like old Jurassic Park movie chaoses started when they did genetic modification and created a hybrid dinosaur. The corporation which operates the theme park wanted more to boost visitors and make piles of money so they did not stop from making something new until this hybrid dinosaur went to rampage. Does it not sound familiar? Nevertheless, the 3D TV screen makes the viewer's surround sound much thrilling than the previous movies.Generally, the movie is rated positive and earned favorable reviews. Some, including me, may say Jurassic Park was incomparable for its impact, but this movie is worthy for its entertainment value and visually impressive.