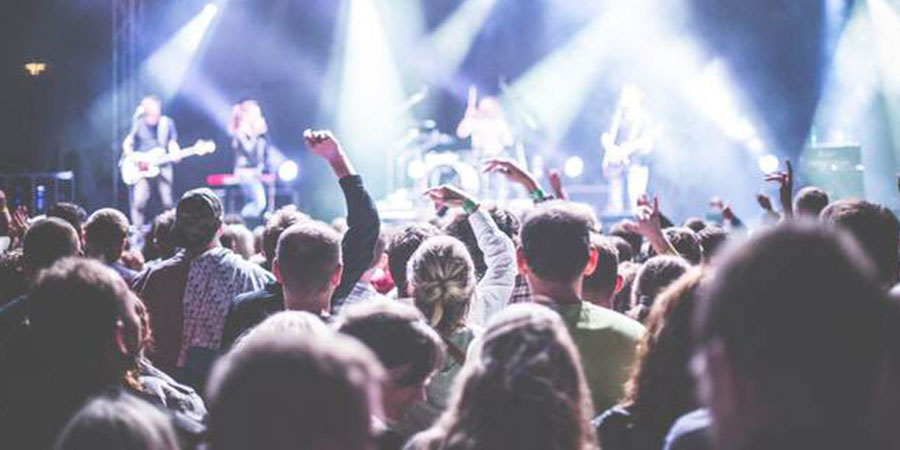 If you are a music aficionado and are thinking of adding amazing DVD/BluRay discs to your concert collection, you might want to get hold of the top eight best concerts available on DVD/Bluray. Our list is not organized in a top to bottom manner since all of these concerts can stand on their own right. But owning several of these discs will surely give you many hours of enjoyment. So here is our list of the eight best concerts on DVD/BluRay.
1. AC/DC Live at Donington
AC/DC Live at Donington was originally recorded in 35 mm and is now transferred to BluRay in high definition. This new version is an upgrade of the previous DVD of the same title. The original recording was made by the Australian rock band at Donington Park on Aug. 17, 1991. They performed their songs before 72,500 fans. The show featured an inflatable Angus, the Hells Bells, an inflatable Rosie and real cannons.
2. Foo Fighters Live at Wembley Stadium
This is a lossless audio and visually impressive high definition Foo Fighters concert at Wembley Stadium in London, England held on June 6 and June 7, 2008. It is now available on DVD and BluRay discs. The video combined the footages from the two concert performances of the rock band. It includes the guest performances of former Led Zeppelin members Jimmy Page and John Paul Jones. The high-def video also comes with 5.1 surround sound.
3. Woodstock: 3 Days of Peace & Music Director's Cut
The original Woodstock film where the latest DVD/BluRay versions were taken from won an Oscar in 1970 for best documentary. Additional footage not seen on the original film is now included in the latest version. This new version is also called the 40th Anniversary Ultimate Collector's Edition, so it will be worth your while to get a copy of this one. This disc includes the performances of several musical legends of the past such as Jimi Hendrix, Janis Joplin, Joe Cocker, Crosby, Stills, Nash and Young and many more. The audio of this latest DVD/BluRay versions are now converted to Dolby TrueHD 5.1-channel lossless and Dolby Digital 5.1.
4. Queen Rock Montreal And Live Aid
This new version includes the complete footage of the Queen Live Aid performance at Montreal Forum in Quebec, Canada on Nov. 24 and Nov. 25, 1981. Additional footage of the Queen's rehearsal of their song "Bohemian Rhapsody" and other songs are also included. This new version also comes with a never-before-seen Live Aid interview of the whole band. This is a high-def video disc with DTS-HD HR 5.1 surround sound.
5. Rolling Stones – Shine a Light
This is not actually a real concert but director Martin Scorsese has combined several footages of the Rolling Stones' Bigger Bang Tour and welded them into a documentary. The high definition quality of this video made the aging Rolling Stones members look a little scary to some people. It debuted at No. 2 in the UK and sold 23,013 copies in its first week. The video include performances of Christina Aguilera, Jack White and Buddy Guy.
6. Diana Krall Live in Rio
This is a DVD disc in 1080i and DTS-HD Master Audio 5.1 of Diana Krall's concert in Rio de Janeiro in 2008. Her concert was performed in an intimate setting and showcases the sultry-voiced singer performing Bossa Nova songs such as "The Boy from Ipanema," "Cheek to Cheek," "Let's Fall in Love," and many more.
7. Chicago with Earth, Wind & Fire – Live at the Greek Theatre
This DVD captures the excitement of the final concert performance of the two bands in the summer of 2004. The disc is in high-def and with audio options of Dolby Stereo, Dolby Digital 5.1 and Dolby DTS 5.1. Chicago's performances in the disc include "I'm a Man," "Make Me Smile," and "Saturday in the Park." EW&F's numbers, meanwhile, include "Serpentine Fire," "Fantasy," and "That's the Way of the World." There are also some surprise numbers performed by the members of each band.
8. Adele Live at The Royal Albert Hall
"Adele Live at The Royal Albert Hall" is available on DVD and BluRay. The concert was recorded on Sept. 22, 2011. It includes the full 90-minute concert of the singer and some behind the scenes video clips on the day leading up to the concert. A music CD is also included in the package.