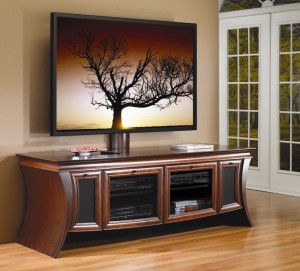 The Consumer Electronics Show has always been the venue to give the market a glimpse of what is to come in the world of electronics, including the LCD and Plasma TV. Manufacturers like Samsung, Sony, and Panasonic regularly whip out their latest models with their assortment of new features in the hopes of getting their consumers and the industry watchers excited. Every year, a sleeker and more function-packed line will greet attendees, but in return, they often get a good mix of reviews. One of the more debated features is the 3D where a good number of the CES watchers were underwhelmed by it due largely to the necessity of the 3D glasses and the apparent dearth of content. These had them questioning if the 3D TV would be a worthwhile investment at this time. Several models now boast of 3D glasses-less viewing and while many are enthusiastic about the picture quality and the added convenience, they have no qualms about enjoying their HDTV for a little while longer until the 3D content catches up.
Those that veered away from the 3D bandwagon are not to be left behind. Skinnier models that sport of a little over an inch of thickness will have consumers thinking of their possibilities. Face lifts like chrome casing instead of the usual black plastic ones are also catching their attention. These TVs are compatible with any sound, gaming, and other video devices so if you are planning to put together your home theater system at this time, you have plenty of models to choose from in the coming spring or fall when these TVs are scheduled to roll out. Price point has even ceased to be an issue because the range of screen sizes has widened to accommodate every budget.
One other feature to point out is the ability of these TVs to go online and access apps like Netflix and Pandora. Manufacturers have offered this platform for developers to explore and fill their apps stores with goodies. Web browsing is also within the TV viewer's fingertips so laptops need not share the couch with them while they are watching their favorite shows. Another feature that buyers would appreciate is the drive of manufacturers to go greener with their models. With consumers becoming more and more environmentally conscious, these energy-saving features are sure to touch a chord with them.
Source: http://www.tomsguide.com/us/pictures-story/138-CES-TV-Sony-Samsung-Toshiba.html